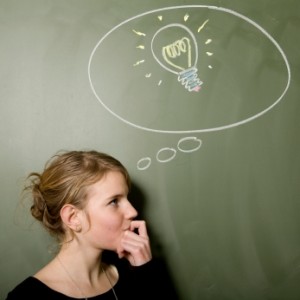 Making a long-term move abroad is an exciting, yet daunting prospect. For families with school-age children, education is a key issue. In many countries there is a diverse selection of schooling opportunities, and the points below are intended to assist parents in finding their way through the maze.
1. Curriculum
All parents want a curriculum that will motivate, challenge, and support their child and foster a love of learning. If your child has any special educational needs or is considered gifted and talented, are there structures in place to meet these requirements? Are there classes in the language of the host nation, which will help your child fit into his/her new environment?
What standardized testing system is in place and are the most recent results published on their website? If so, how do the results measure up to other districts in the area? How do the results com pare to those of the issuing country? For example, if students sit U.S. SATs (Scholastic Aptitude Tests), how do the results compare to class writing the examinations in the United States?
2. Further Education Implications
If your child is likely to graduate from the new school, you will want to measure the qualifications offered by the institution, against those required by universities in the country where he/she is most likely to study for a degree.
Many universities worldwide recognize similar qualifications. These include A levels and Cambridge Pre-University Diploma (British system), SATs and ACTs (American system), International Baccalaureate (IB) and the European Baccalaureate equivalents.
3. Accreditation
A good, well established school should have accreditation from one of the major agencies These agencies evaluate quality in all areas of a school's life from standards of learning and teaching to safety and pastoral well being. Reputable agencies include Accreditation Services for International Schools' (ASIC) 'Council of International Schools (CIS) and New England Association of Schools and Colleges (NEASC).
4. The Students
As far as the student body goes there are two main types of international studies. Some are truly international and your child will have the chance to mix with others from around the world, all of whom communicate in English The other consists of courses with an international curriculum, aimed primarily at a local clientele. Here, almost all nationals of the host country whose parents want an English language education for them. Although the language in the classroom may be predominantly English, in the playground and dining hall, and on the school bus, it will most likely be the local language. This may be an important point to consider in relation to the social integration of your child.
5. The Staff
A look at the recruitment page on a school's website might indicate high turnover of teaching staff but this is not
necessarily an indicator of a poor choice. International schools attract adventurous and motivated teachers who generally work through one or two short contracts, then move on. Balanced with a core of more established staff this can result in a dynamic school.
Less positive indicators are a high turnover in administrative staff or senior managers. Administrators hold the day-to-day running of the classes together and excessive change can disrupt routine and efficiency. New managers bring new values and frequent changes undermine stability.
Many, will have a mix of expatriate and local-hire staff. This can help your child master the language of the country and can be considered a plus Subjects relying on language, such as English and Humanities, should generally be taught by first-language speakers. All teachers should be certified, and the certification details should be freely available. In a culturally mixed environment teachers should have training in working with children for whom English is a second language (ESL).
6. Pastoral Care
Moving to any new school is an emotional event for any child. Moving to a new country with unfamiliar language and customs can be daunting. International schools should have well-structured systems of pastoral care to deal with the social and emotional needs of every student and promote a safe and nurturing learning environment. Questions to ask might include whether your child will be allocated a 'buddy' to help them through the transition period. Will he/she have a tutor/homeroom teacher available to share concerns? Are there counselors? Is there a student council where elected students from each year can be voices for their peers?
7. Technology
Technology plays an ever-important role in education and a good international school will utilize 21st century innovations in the classrooms Devices such as interactive whiteboards and projectors should be in common use. Candidates, should be using laptops or tablets in the classroom. Some schools provide these; others require students to bring their own equipment. It is worth researching the school's I.T. policy. Is Wi-Fi access available throughout the campus? Should they bring their own devices and if so how are these kept secure?
What filters are on site for child protection? Does the school use online tools to facilitate homework?
8. Extra-Curricular Activities
A wide variety of sporting and art activities can help new children integrate into a new environment. A large, established school should have choir, band and orchestra on offer for keen and talented students. There should be a variety of music lessons available and platforms for performance. There will generally be at least one annual musical drama performance combining music, drama, dance and art.
In large cities, several districts may collaborate in festivals and competitions. In the increasingly global approach to education, there are worldwide 'virtual choirs' to join and innovative, internet-led, music competitions, judged by world-class institutions and individuals. Does the school combine traditional and innovative approaches to the arts?
Are the sports facilities adequate to satisfy the needs of your child? Does the extra-curricular program include inter-school matches and tournaments as well as in-house competitions? Are specialists brought in to teach skills? If success in sports is important to your child, look for the results of recent matches
9. Keeping your Child Safe
All schools should have the same security measures on place but, since your new country may not have the same regulations that you are used to, it is worth checking on this. Is there controlled access to the school? Do all staff and authorized visitors wear identifying badges? What precautions are in place for bus journeys to and from school and for day/residential trips? Are first-aiders always available on site and on trips?
A further safety measure concerns countries that suffer earthquakes. In this case, clear guidelines for recommended action need to be known and understood by all in the school community. Regular fire and earthquake drills should be practiced to ensure that children know how to respond in each case.
10. The Vibe
There are websites that allow parents and teachers to review international schools. These may be valuable but can also be forums for venting anger, not always fairly.
They are worth looking at but you may gain a truer picture by making personal contact with staff and parents. If you are moving for work, your company may have employees who know the school and can give a reasoned evaluation.
Nothing compares with your own feelings however, and a personal visit is best. If it is possible to visit the country in advance, or if you know there is no hurry to register your child, take the time to visit. After all the considerations listed above, the one thing that will definitely make up your mind is how it feels in your heart -the 'vibe' of the school. Good luck.